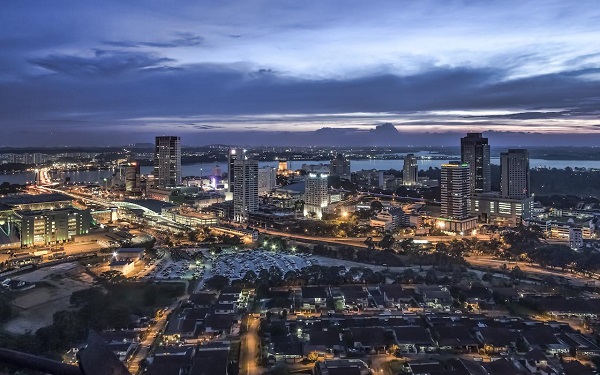 Malaysia has some of the best amusement parks in South East Asia. Some of the most exceptional of these theme parks are located in Johor Bahru, which is the third largest city in Peninsular Malaysia, and also serves as the state capital of the southernmost region of Johor. Being a large city, Johor Bahru is also cosmopolitan which allows for the confluence of different cultures and civilization, and this allows tourists and locals alike to enjoy a unique blend of cultures, tastes, and leisure. If you are planning to visit a theme park in the city, you are assured of receiving a world-class theme park experience in any of the most exclusive amusement parks. The 4 most exclusive theme parks in Johor Bahru are described hereafter.
Legoland Malaysia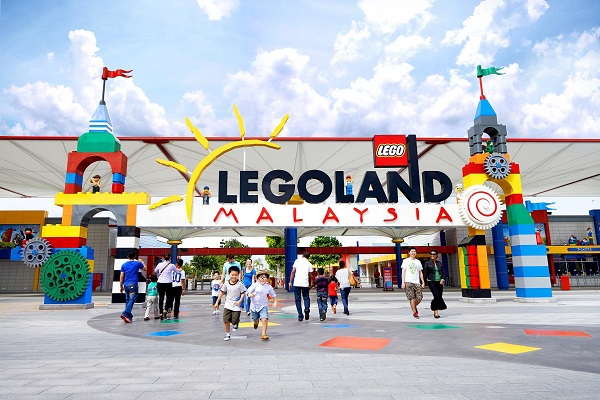 This is one of the most popular, if not the most popular theme park in Johor Bahru. It has earned wide accolades from people who have visited the park, and it is also rated as one of the best theme parks in South East Asia by most trade associations. It is easily accessible especially if you just finished your visit in Singapore or you are coming from Singapore. Just visit http://www.easybook.com/en-sg/bus/booking/singapore-to-legoland  and you can easily find the best available ticket to Legoland.
Legoland features over 80 theme attractions, which are well distributed among its three sections; Water Park, Legoland Hotel, and the Legoland Park. For the Legoland Water Park that is perhaps the main zone of the theme park, it features over 70 Lego models, and about 20 entertaining slides. There are at least 14 different attractions and fun activities that you, and your friends or family, can indulge yourselves in. These include building a Lego raft that can float, and even allow you and your family to navigate the river in the park. In the imagination station, your children can use Lego bricks to build bridges, cities, dams, and even water symphonies.
You and your family can relax in the Lego Wave Pool, or swirl along in the Brick Blaster, and even spin around in the Splash N Swirl tube network. Moreover, you can use the 240-feet long Wave Rider, or the 240-foot Tubal Tide, to create an exciting splash into the swimming pool. Your under-5 children can enjoy a similar experience using the DUPLO Splash Safari. If you want your entire family to enjoy the splash together, then the 312-feet long half-pipe called the Red Tube will allow you to enjoy the thrill together. Other attractions in the Water Park include the Twin Chasers, Beach Grill, and LEGO Slide Racers.
You also do not have to worry about finding accommodation. You can book any of the 250-rooms in Legoland Hotel so as to be as close to the theme park as possible.
Sanrio Hello Kitty Town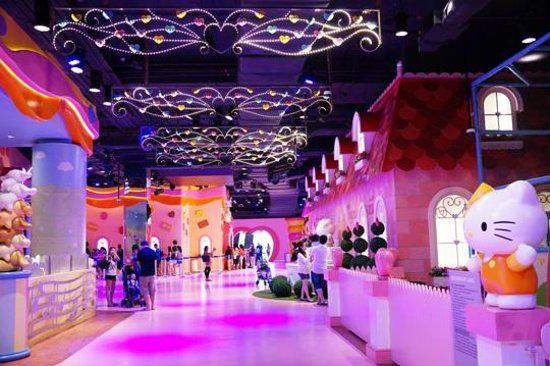 This family-friendly theme park is located in Puteri Harbour Park, next to the Johor Strait, the water channel that separates Malaysia from Singapore. It is also the first Hello Kitty amusement park established outside of Japan, and as its name indicates, the theme park features Hello Kitty-themed rides and attractions.
One of the most visited areas in Sanrio Hello Kitty Town is its Black Wonder attraction which is an attractive Hello Kitty themed house that features a unique living room, kitchen, bedroom, and bathroom. In other words, it is a complete house styled according to the Hello Kitty theme. Black Wonders offers an interactive experience to children who are required to find Dear Danial and Hello Kitty who have been abducted. Black Wonder also features an indoor playground, stage, and Tea Cups ride. As the name suggests, Hello Kitty makes appearances on the stage during the Purrfect amusement live show.
Another attraction in the theme park is Wishful Studio. This is a themed show where you are allowed to try to make jewelry, and if you are unable to do that, you can try to play with the different costume dresses. Moreover, you can take photos of yourself, your friends or children, in the Studio.
In the Baking area, you can try to bake Hello Kitty-shaped cookies. Likewise, the theme park has a doll factory where you can try to build a Hello Kitty doll. Moreover, you can visit the nail salon for manicure and nail painting. The nail paints usually feature Hello Kitty designs.
It is, therefore obvious that Sanrio Hello Kitty park offers you a wide range of attractions to choose from, as well as a number of recreational and entertaining activities that you can engage in.
There are a number of prime hotels nearby where you can rent rooms. These hotels include Pulai Spring Resort, Hotel Somerset, and Hotel Jen Puteri Harbour.
Angry Birds Activity Park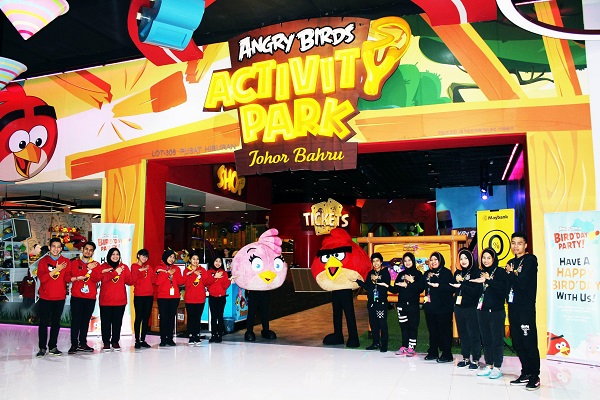 This activity park is located in the KOMTAR JBCC Shopping Mall, which is adjacent to the popular City Square shopping mall. The park is near Woodlands, and you can use the Woodland Causeway to reach City Square. The main attraction is the Angry Birds Show showing throughout the opening hours of the mall.
When you enter the theme park, you will come across the Red Bird Sona where kids were to solve simple maths questions while engaging in the activity physically. Then, there's Captain Black Bird's Ship, a mini playground for toddlers. If you are expecting a larger scale playground for adventurous children, you will not be disappointed with the Birds Nest Climbing track and right below the climbing track you will find yourself to the Angry Birds GO! Kart Track.
Adults and teenagers shouldn't feel left out when there are some exciting games such as Space Drop Airbag for you to jump off onto an airbag and Red Bird Goal to be your very own David Beckham. Of course it doesn't stop there when you can swing like a tarzan with the Giant Leap Foam Pit; Air Parkour Track; get down a steep slope on a scooter at the Lazer Bird Scoot; and lastly there's Angry Birds Space that will bring you to the Angry Bird's galactic world.
For accommodation, you can choose to rent rooms in the nearby hotels including Puteri Pacific Hotel, KSL Resort Hotel, Citrus Hotel, Double Tree Hotel, and Crystal Crown Hotel.
KSL Theme Park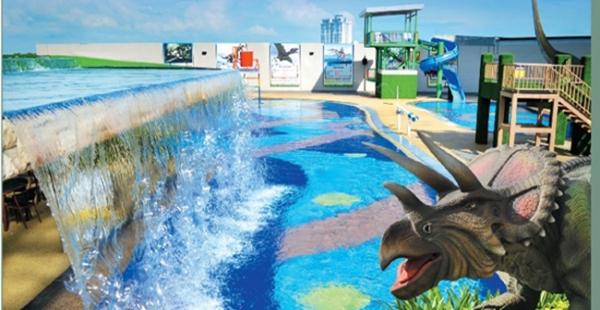 It is a water park that features life-sized dinosaurs, which have been fitted with sound and light-producing devices. This is an ideal park for short stay vacation for the whole family as it offers attractions to both adults and children.
KSL Water Park is located in KSL resort hotel, and it occupies the seventh floor. You should not worry about having stuck in the resort for the whole day as KSL City Mall is jam packed with restaurants and retail shops.
With the abundance of theme parks and other attractions offered in Johor Bahru, you will surely be able to enjoy your holiday in JB fully.